Hygger Ceramic Bio Filter Media (40 Pieces)
Bio filter media for salt & fresh water
Improve water quality and clarity
Porous and high flow rate
Remove ammonia and nitrite
Large surface for bettas to grow
Do not clog easily and require very low maintenance
$23.99
Out of stock

Description
SPECIFICATIONAN & INSTRUCTIONS
FAQs
Reviews (0)
Description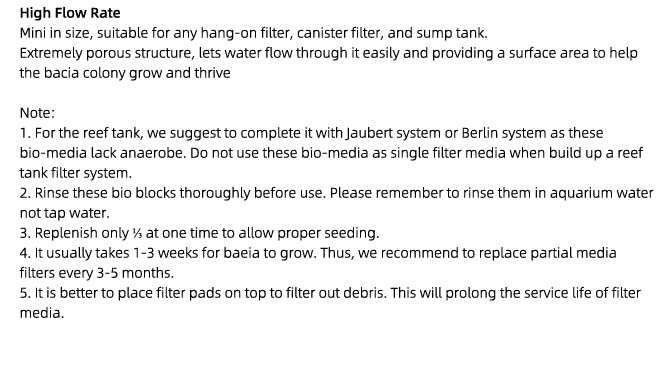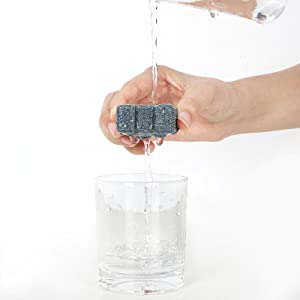 Packing List
Ceramic bio filter media x40
Question:
Can you keep it in the tank the entire time or do you need to remove when clean?
Answer:
You will want to change them out about once a year or even longer. If you have 2 lets say in the sump, replace one and then replace the second a month or two later. NEVER take out and clean. You will kill the beneficial bacteria and cause a spike in your tank.
By Amazon Customer on October 4, 2021
Question:
Can i put these inside my 38 gallon shrimp aquarium or are they for inside a filter only?
Answer:
We suggest to put it inside filter. Thanks.
By usmagob SELLER on December 2, 2021
Question:
Do these float or sink ?
Answer:
Sink.
By usmagob SELLER on June 17, 2021