Hygger 925 Quartz Pinpoint Aquarium Heater
Digital LED display controller
Constant temperature function
Over-temperature alarm function
Abnormal alarm of temperature line
Memory function
Double sealed material
Durable quartz tube and resistant to corrosion
$59.99 – $67.99

Description
SPECIFICATIONAN & INSTRUCTIONS
FAQs
Reviews (0)
Description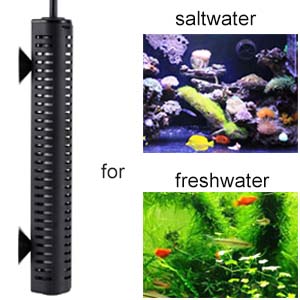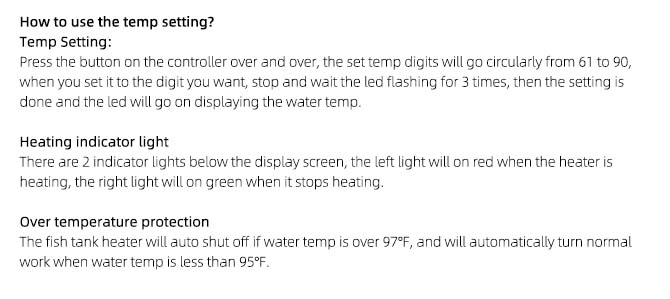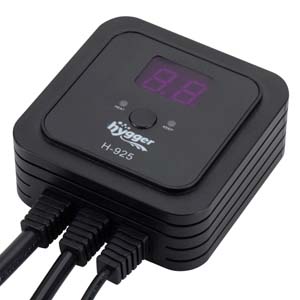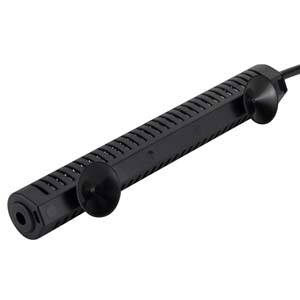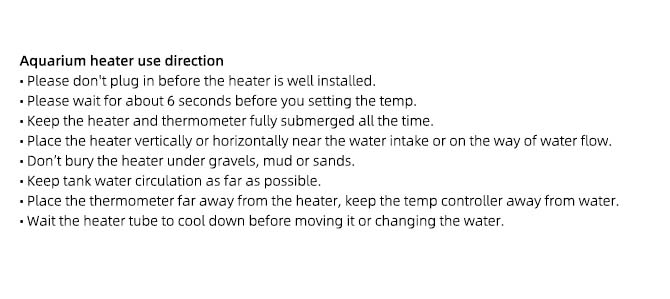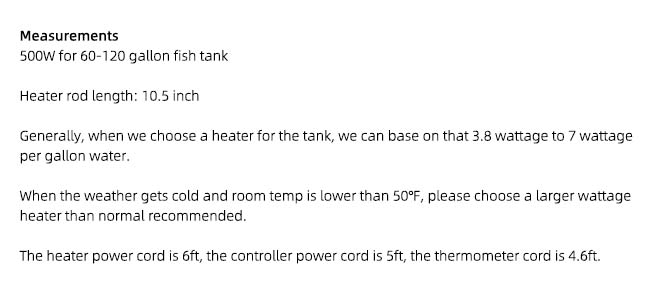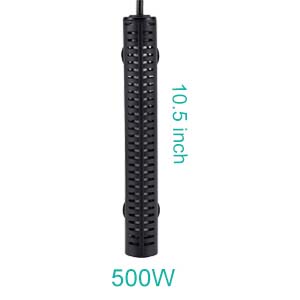 Warnings and Warm Tips

1. Make sure the heater doesn't touch sand or gravel on the tank bottom.

2. To avoid the device overheating and insure its better performance, it's better to put the heater close to the tank filter.

3. Don't plug in the aquarium heater if it's not completely submerged in water.

4. Unplug the heater for 15 minutes before water change or cleaning fish tank. Otherwise, it would melt the case.

5. Always keep the heater rod and temperature probe fully submersible.
Product Parameters
Model
Power
Voltage/Frequency
Power Cord Length
Applicable Tank Size
Temp Accuracy
Temp Control Range
Heating Rod Length
HG-925
300 W
110-120 V, 60 Hz
5 ft + 7 ft
30-60 Gallons
±1°F
60°F - 90°F (16°C - 32°C)
7.7 Inches
500 W
60-120 Gallons
10.5 Inches
Packing List
User Manual x1
IC Temp Controller with Temp Probe x1
Quartz Heater Tube with Sleeve x1
User Manual x1
Question:
Does this need to be used with a glass aquarium? I have a heavy duty stock tank that I need to heat indoors.
Answer:
Like all heating elements. Don't allow it to come into contact with the tank and you'll be fine.
By Carl Schlie on August 24, 2021
Question:
How long is the cord between the heating element and the display?
Answer:
Roughly 6 feet long. The suction cup I received with my unit was not strong enough to hold the display on the aquarium, so I put a screw in the wall just above the aquarium and hung the display on the screw. The company offered me a $5 rebate to buy hook to stick on the aquarium, I opted to place a screw in the drywa.
By qsquared on September 30, 2021
Question:
Will it retain settings after power fail?
Answer:
We have not had a problem with it not retaining settings. It is doing a great job.
By Robin Johnston on October 20, 2021
Question:
Can this heater be installed vertical or must it be installed horizontal?
Answer:
Mine can go either way. The heater is and temp gage is waterproof. The Electronic read out hangs outside the aquarium.
By qsquared on August 19, 2021