Hygger 6-in-1 Aquarium Cleaning Tool Kit
Carbon fiber 6-in-1 aquarium cleaning tool kit
Telescopic handle
Extendable handle
Easy to assemble and strong
Lightweight carbon fiber pole not easy to break
Durable and firm material
Scientific structural design reduces the water intake
$23.99

Description
SPECIFICATIONAN & INSTRUCTIONS
FAQs
Reviews (0)
Description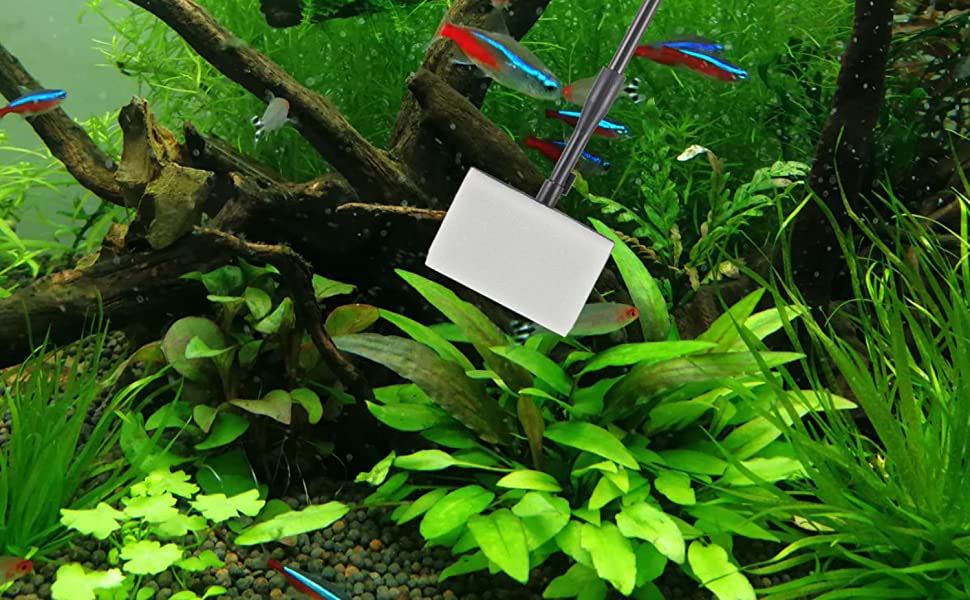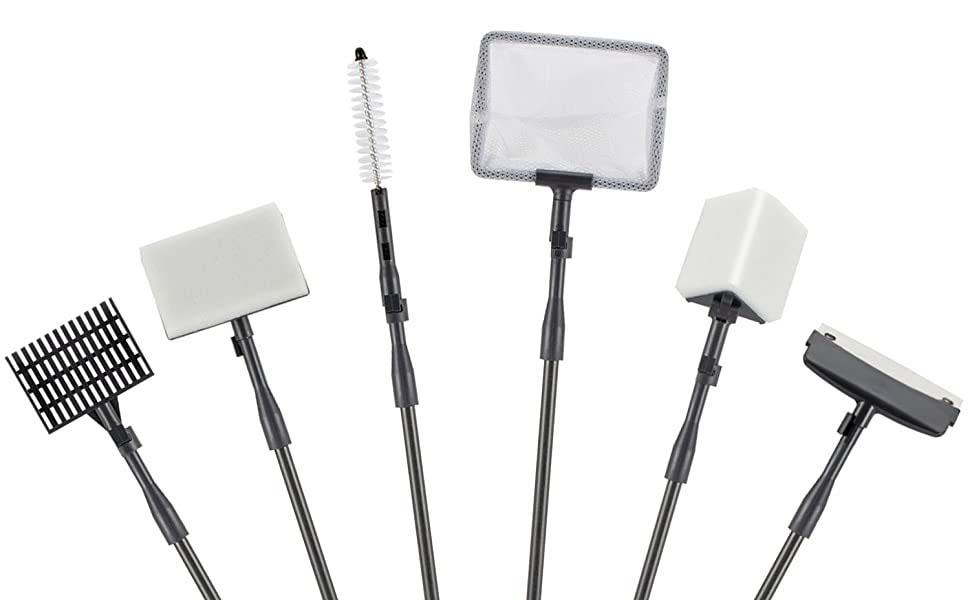 Warnings and Warm Tips

1. Please be careful with the blade since it is sharp. It is only for glass tank.

2. Please rinse the razor in water and remove excess water after that. Do not cover it until it is dry.

3. Please wipe in the same direction when using flat sponge and right angle sponge. Do not wring or squeeze it when washing it.

4. Keep the cleaner out of reach of children.

5. It is suggested to clean aquarium once a week.

6. This cleaning kit is recommended for home aquarium use only.
Product Parameters
| | |
| --- | --- |
| Model | Adjustable Handle Length |
| HG-816 | 1.95-2.95 Feet |
Packing List
Telescoping Handle x1
Gravel Rake x1
Metal Blade (Algae Scraper) x1
Flat Sponge Cleaner x1
Right-angle Sponge x1
Tube Brush x1Fish Net x1
User Manual x1
Question:
Will this be too big for a 5 gallon tank?
Answer:
Its a good tool...too much for a 5g tank. I use it for my 75g and 125g tanks.
By rmiranda19 · April 13, 2021
Question:
Can the pads on the algae scrubber be changed once they become worn?
Answer:
That's a good question. I'm not sure if there are replacement parts for this item. The pad is fixed to the holder so the whole piece would need to be replaced.
Mister Completely · April 13, 2021
Question:
Is the telescoping suppose to just pull the whole way out if you don't stop it yourself? I would've thought it wouldn't come apart.
Answer:
It comes apart for easy storage. The telescope can be tightened and utilized at different lengths successfully.
Customer · March 30, 2022